Buyer Tips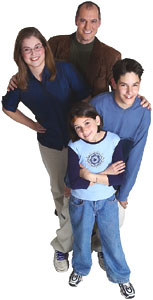 Choosing your real estate professional is, perhaps, the most important decision you will make when buying property. We believe the more you look around, the more you will see the value of working with us.
However, no matter whom you choose, these simple tips will help you find and purchase the home of your dreams more quickly and efficiently. If you're a first-time buyer you can find more information here.
Before you shop:
Be a smart consumer.  Learn the financing basics.  Ask many questions of your financing professionals to understand your options and make an informed decision about which loan program best fits your financial goals.
Get pre-approved.  This takes very little time and lets you know the price range that fits your lifestyle.  Contact us and we'll happily provide you with referrals to reputable lenders in your area who can assist you with your financing needs.
Consider what you want.  Where do you want to live?  What type of home best fits your lifestyle?  How much room do you need?  What other "must haves" are on your list of criteria for your home search?  We can help you explore all of these questions and more.  This way we can show you the best options on the market right now and help you find your dream home.
Know and protect your credit score.  Today, the single most important factor that lenders use to evaluate you is your credit score.  A higher credit score can mean the difference of owning your dream home or not, or the difference between the most favorable financing terms or paying higher rates and fees.
What is a credit score?  A credit score is a complex mathematical model that evaluates many types of information in a credit file.  A credit score is used by a lender as an indication of the likelihood that a loan made to that person will be repaid.  Generally, the higher the score, the less risk the person represents.
How can I find out what my credit score is and get more information on what it means?  You can get a free credit report every 12 months to monitor your credit by logging onto http://www.annualcreditreport.com/.
Keep your debt load to a minimum and pay your bills on time.  Don't make major purchases or incur any additional debt until after your purchase closes. Pay down credit cards and don't apply for new ones.  Pay monthly payments on time - even one late payment during the purchase process could lower your credit score and cause difficulties with your new loan.
Be prepared to view new properties quickly.   Sometimes homes sell quickly, so be ready to make fast decisions. Be accessible and ready to go out and view properties when they come onto the market.  Remember, the early bird gets the worm and the best properties will sell quickly. 
Have instant access to your agent.   Instant communication can mean the difference between purchasing the property of your choice or missing out on the best properties.  All of our agents are available to you by cellular phone and will move quickly to get you the opportunity to purchase the best properties as soon as they hit the market.
Before you buy:
Submit a strong competitive offer.  Of course you want to get the best price for the home.  We'll help you to evaluate the overall market and competing properties so that you can make an offer that is fair for the seller and for you.
 
Include a substantial earnest money deposit.   Sometimes offers are accepted based on the amount of the deposit.  The earnest money tells the seller you are serious so don't skimp on this if you can help it.
Try to minimize the number of contingencies.   Fewer contingencies mean a stronger offer and often a better price for you.
Hire an inspector.   A professional building inspector or appraiser will make sure the house of your choice is in satisfactory condition.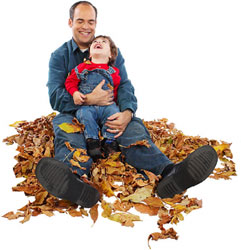 Check covenants and other community rules.   Read any restrictive covenants and make sure they fit your lifestyle.
Make sure you know what stays or goes.
Your contract should be very specific about which items (appliances, window coverings, etc) are included in the sale.
Get agreements in writing.   Make certain verbal agreements are written into the final contract to avoid any stressful and expensive issues later.